Name: Xia Xu
Gender: Male
Age: 17
Nationality: China
Hometown: Xinxiang, Henan Province, China
Current location: Suzhou, Jiangsu Province, China
Foundation programme you studied: Art History, Geography, Mathematics, Design
University destination: University of Auckland – Bachelor of Fine Arts
When did you start your foundation and when did you start your university?
I started foundation in July 2021. And I will start my university in February 2023.
Have you attended the foundation programme online in home country or in New Zealand?
Yes. I took online University of Auckland Certificate in Foundation Studies (Level 3) courses in China.
Why did you want to study overseas in New Zealand at UPIC/UoAIC?
I was an art student in China. When I was in high school, I wanted to go abroad to improve my horizons, broaden my knowledge and make more friends with the same hobbies. In my opinion, New Zealand is a beautiful and culturally diverse country. I am attracted by excellent educational resources. I learned from some sources that UPIC/UoAIC has excellent faculty resources and it is one of the main ways to get into the University of Auckland.
Why did you choose your current bachelor degree? And what inspired you to be in the field that you are currently in now?
Because in China my major is fine arts. I began to study fine arts when I was 6 years old, such as sketching, gouache, oil painting, etc. Sketching and gouache are the skills I do best. I learned that fine art can not only improve my aesthetics, but also provide me with a greater platform to develop my talents. It was my hobbies and dreams that inspired me to enter my current field.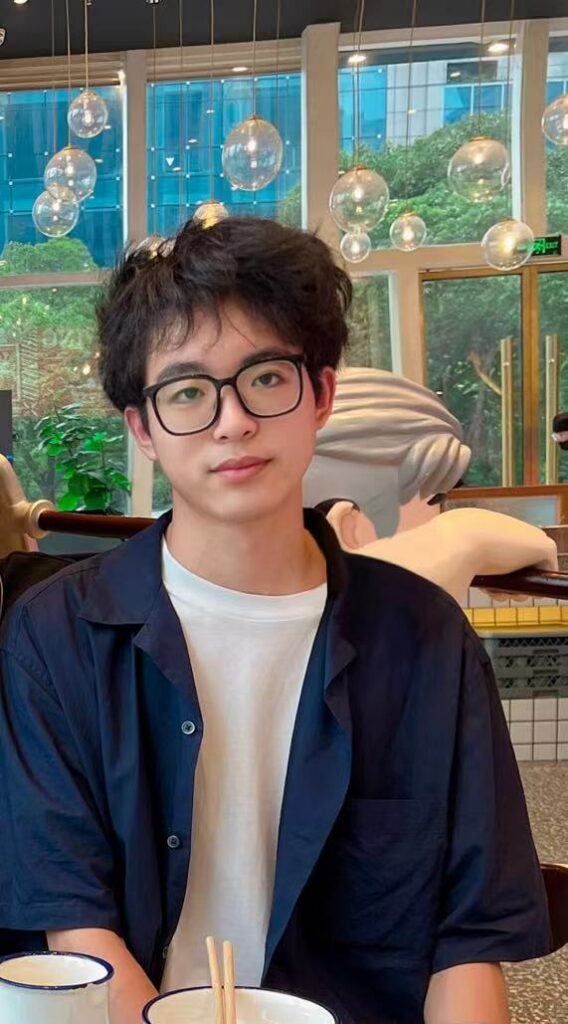 Can you share with us your study/life experience in New Zealand? What are the most fun part and what are the challenges?
Unfortunately, I have not studied and lived in New Zealand offline. But I met a lot of interesting people and things when I took the online courses. The most interesting thing was to meet Ms. Belinda while attending the geography classes of Semester 1 and 2 in 2022. I found her relaxed and lively class atmosphere very interesting to me. I also encountered very meaningful topics and activities. What challenged me was the design inspiration and how to learn to use the software. This took me a lot of time.
Did you feel supported by your teachers and the staff from UPIC/UoAIC?
I can feel the support of the school and teachers online. They are able to solve problems as well as answer us in time.
Can you describe your everyday schedule for us, and what do you do in your free time?
After attending the morning classes, I will complete my homework and draw in the afternoon. In the evening, I will go to the gym to exercise. In this way, there is no delay in learning, hobby and physical health. In any case, I spend an hour a day on mathematics, which ensures that I have studied what I have learned thoroughly. I often go out on weekends to get some inspiration for art and design creations. I have also been an art teacher in some art studios at weekends.
Would you recommend other students to come to New Zealand to study?
Of course! Because here I feel more educational resources related to my profession.
What are the challenges of studying as an international student?
The language barrier is the biggest challenge. That's why my next step in the future is to strengthen my skills and improve my English skills.
If you have any advice for other students who also want to get an overseas education experience, what would it be?
Stick to your ideas and don't give up to confirm. Talk to teachers and classmates more.